Have you encountered a problem with downloading or replenishing accounts via SMS?
Instruction for downloading firmware.
You are not registered or entered under your name.

Firmware can be downloaded without registering, yet I recommend registering (or logging in with your name if you registered). You can do this on the

main page

.

If you already logged in with your name, but you see this message, try refreshing the page.


Here you can download many firmware for home appliances manufactured by companies Indesit Company (Indesit, Ariston, Hotpoint), Candy Group (Hoover, Iberna), Electrolux, Zanussi, AEG.
At the moment there are more than 20000 firmware for products Indesit Company (Indesit, Ariston, Hotpoint), Candy Group, Electrolux, Zanussi, AEG in the database.

In order to download the selected archive file with the firmware, on the download page after selecting the desired firmware you will be asked to pay for downloading through Visa cards, Master Card, Yandex Money, SMS or Web Money.
Through Visa, Master Card, Yandex money: click on the "Transfer" button on the loading page. A new window or a new tab opens, follow the instructions. After the successful translation in the first window, click on the "DOWNLOAD" link.
The cost of one download is 10 rubles.

Via Web Money: click the "Continue" button and follow the instructions.
Downloading will happen after payment by clicking on the button "Return to the seller"
The cost of 1 download 0.3 WMZ.

Via SMS: select the country, the operator of cellular communication and send SMS to the short number.
The cost of one SMS 10 RUB ($0,15) for Russia. For other countries, the SMS price is higher.
In a few seconds you will receive a reply SMS with a key code.
Enter the code in the field provided for it on the download page. After that, the browser will prompt you to download the file.
SMS key activity: download one file.
Active SMS-key time: 600 minutes.

Attention! Use only downloaders built into browsers to download! Do not use any kind of download managers!
Downloads were tested on browsers Internet Explorer, Opera, Netscape Navigator, Fire Fox
If you have any questions, please write to E-MAIL: admin@eeprus.ru
Following →






Stalker77 (Россия, Самара)

от: 23-09-2018 19 - 10

e-mail: sav-aleksei@yandex.ru

Здравствуйте! Нужна прошивка на холодильник Hotpoint - Ariston HBD1181.3FH 204261995*58744130111 SW:132.
На наклейке на плате: 16200227002 ID:2014491 SW:132 FT 12135.
Контролеер в кз по питанию, нужен софт и конфиг (желательно в S19).
Спасибо.
С уважением, Алексей.


Аdmin: Здравствуйте. См. почту.





seregachern (Россия, Октябрьский)

от: 22-09-2018 20 - 20

e-mail: hamil888897@gmail.com

Нужна прошивка СМА Indesit IWSB 5105(CIS)

2462910005
sn 003100166
на модуле
215010229.02
sn 1001300965
01.04.03
Пользуюсь USB DM
заранее спасибо


Аdmin: Здравствуйте. См. почту.





YuriyZv (Россия,Кемерово)

от: 17-08-2018 13 - 38

e-mail: yur969@yandex.ru

нужна прошивка ARSD109RU.L 24670850000.






cnfhbr (Россия, Острогожск)

от: 20-07-2018 22 - 14

e-mail: uan52@mail.ru

Добрый день. Прошу найти прошивку на стиралку ARTL 837 RU. 091672710000 04 633 009239009. Модуль ЕВО 2.






cnfhbr (Россия, Острогожск)

от: 20-07-2018 22 - 06

e-mail: uan52@mail.ru

Д






un7cdx (Россия,Омск)

от: 21-05-2018 09 - 16

e-mail: un7cdx@yandex.ru

Добрый день!!!
Добавьте пожалуйста прошивку:
СМА Ariston VMSL5081 610045795*24957140100






serg143 (Россия В-Поляны)

от: 12-04-2018 10 - 01

e-mail: spektr@servis.vpol.ru

Нужна прошивка ZWP580 913101231(0) WAE20309






Админ (Россия, Ульяновск)

от: 28-03-2018 20 - 53

e-mail: promobr@mail.ru

strel, добрый день, проверьте почту.






strel

от: 28-03-2018 20 - 44

e-mail: strelec75@inbox.ru

Здравствуйте! Нужна прошивка для сма RSD8239DX 24939870000, код прошивки 87939870003






Following →

Since 17/03/2011 comments can be entered only by registered users.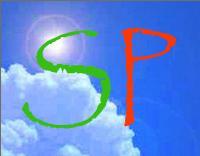 How to program
ARCADIA PCB
Learn more ...
How to correctly
program the PCB
CANDY INVENSYS?
Learn more ...